Auto Moving
There might be a moment for any of us when we are going out of state and need to take our vehicle with us. It can be relocation or a business trip, a vacation or other situation. Whatever it is, driving a vehicle for a long distance is often not the best option. This is when Auto Moving services can help you. A lot of people take advantage of car transport services. There is no better way to move a vehicle to a different state. With a good auto shipping company, it is stress-free, convenient and often money-saving.
Auto Moving with Tucson Car Transport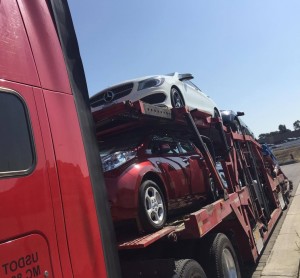 Tucson Car Transport is the company you can count on when it comes to Tucson Auto Moving. Since 2006 we have been helping our clients all over the United States move their cars and other vehicles. We do Tucson auto transport for all kinds of vehicles. We can do Tucson Auto Moving for cars, vans, trailers, trucks, buses and other vehicles. Our professional car movers know it all about working with these vehicles. They will safely load them and properly secure them on an open or in enclosed trailer. We do both methods of Tucson car shipping – Open auto transport and Enclosed auto shipping. The former is the most common way of Tucson car shipping due to lower prices. The latter is used for shipping classic, sport and exotic cars.
Tucson auto transport is always a great experience with Tucson Car Transport. We also offer affordable pricing for our Tucson Auto Moving. We have special discounts and the beat price policy. If you get a lower quote from other car movers, let us know and we will do our best to beat it!
Tucson Car Transport will be happy to help you with auto moving. Contact us for a free quote today!