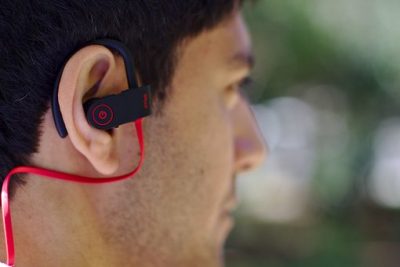 As a truck driver you know how important it is to keep your eyes on the road. For this same reason, countless truckers have gravitated towards Bluetooth headsets to answer phone calls, listen to music, and whatever else the device provides. Therefore, we've put together a list of some of the best Bluetooth headsets around.
This headset is a favorite among many. It's lightweight for comfort, and the noise reducing microphone is a perfect feature for blocking out unwanted sounds. Not to mention, it is extremely cost efficient at just $20. However, the battery only lasts about 12 hours, so it isn't ideal for the long haul.
Comfortable, small, and inexpensive are just some of the benefits of this Bluetooth headset. Like an earbud, the BlueFit Bluetooth Wireless Earpiece just pops right in your ear and is ready to go. However, because it is so small, it doesn't have the best noise canceling capability. Additionally, the earpiece needs to be charged after 6 hours. It will cost you approximately $35.
Moreover, if price isn't a factor consider the Sennheiser Enterprise Headset. This long lasting, fast charging headset is light, comfortable and easy to use. It also features a loud, crisp sound, a noise canceling microphone and a padded speaker over the ear. Additionally, it is valued around $200.
One of the most high-quality Bluetooth headsets around! Although it's small, it has exceptional noise cancelling capability. A little pricier than most at just a little over $120, you get what you pay for with this headset. You'll also receive a carrying case and charger with your purchase.
Last but not least, and certainly the crowd favorite headset for truckers is the VXi's BlueParrot B450-XT. While it is rather on the larger size, the sound quality and noise canceling technology is incomparable to none. In addition, it features voice control and can function over 24 hours on a single charge. However, one con is the over-the-ear bulky design which can become uncomfortable after a while. Still, its integrated app, which truckers can use to program their device makes this a win either way. It will run you around $130.
What are your picks for the best Bluetooth headsets for truckers? Share below.