Corporate Relocation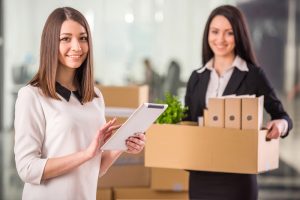 Relocation is a thorough a time consuming process. When you need to move a whole business – it is even more complicated. You need to move equipment, commercial vehicles, and your employees will be going through relocation process as well. In this time you will probably be dealing with more than one shipping company.
And shipping vehicles is one of the parts of corporate relocation process. So one of the steps to get through the time of moving is hiring a car transport company that will help you with corporate relocation. Make sure to contact trustworthy auto haulers to help you move your vehicles!
Corporate Relocation with Tucson Car Transport
Tucson Car Transport will be happy to help you move your business! We have a great choice of Tucson Auto Shipping services that might be helpful for your Corporate Relocation. With our Commercial Transport services you can move any kind of commercial vehicle. We can easily arrange Tucson auto transport for several vehicles at the same time. If you want us to help your staff move their cars, we can do that, too! We provide Open auto shipping and Enclosed car transport. We will move any number of cars in any condition safely and promptly. We can also help you with heavy hauling. Our experienced team knows how to move large sized vehicles right.
Tucson Car Transport is one of leading auto transport companies in the country. We have helped thousands of businesses move to new offices or branches. We have many repeat customers and are always glad to meet new clients. We will always find the best options for your Tucson car shipping.
We offer great prices for our corporate relocation services. There are also special discounts our clients can always count on. Gets a free quote from Tucson auto shipping today! Tucson Car Transport will be happy to ship for you.