Exotic Car Transport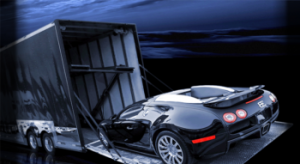 Shipping a car might bring a lot of worries. It is not easy to trust people you don't know with your vehicle. Choosing a car transport company can seem even more stressful when you need to ship an exotic vehicle. You need to be completely sure you are going to ship with trustworthy car carriers.
When you ship a luxury vehicle, you can't afford anything happen to it. You want to make sure it gets the best kind of protection during Exotic Car Transport. That is why it is so important to do research before booking with a car transport company. Which one would be the best for you?
Exotic Car Transport with Tucson Car Transport
At Tucson Car Transport we know how to treat luxury vehicles right. Since 2006 we have shipped thousands of sport, exotic and classic cars. Our professional drivers will make sure your exotic car is shipped safely and securely. We will use the best routes to transport it to its destination.
For our Exotic Car Transport, we use Enclosed Car Shipping. This is the safest way of Tucson Car Transport. Your luxury vehicle will be shipped in an enclosed trailer, protected from weather, rough roads and road dirt. If you want a guarantee your exotic vehicle will be 100% safe and sound during Tucson auto transport, exotic auto shipping is what it is! It is a premium Tucson car shipping service, so it costs more, but it is absolutely worthwhile.
No matter if you are a dealer of luxury cars or own one, with Tucson Car Transport there will be no hassle shipping it! Our team will ship your car at a lower price comparing to other car carriers. Contact Tucson Car Transport at (520) 230-5200 and get your free quote today! We will be happy to ship for you.