Arizona Car Transport
Get the most reliable Arizona Car Transport!
Arizona is a state in the southwest of America. It is one of the Four Corner States. It borders four states, and also Mexico. The state has a huge territory. It is larger than some European countries like Ireland or Finland. Arizona is known as home for some Native American Tribes. It has a rich history that, as well as the beauty of Arizonian nature attracts many people to this place. Here you can enjoy desserts and famous canyons, and the biggest lake created by men – Lake Powell. Arizona is a good place to explore, and some find it a perfect place to live.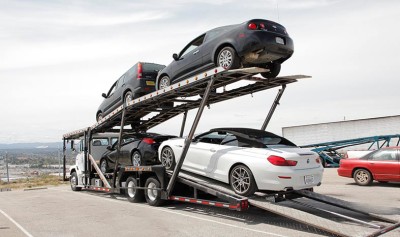 Arizona Car Shipping
Tucson Car Transport is one of the leading Arizona auto shipping companies. We offer a full range of Arizona auto transport services. We can ship any kind of vehicle in any condition to any place in the United States. Since 2006 we have shipped thousands of vehicles, helping our customers with relocation and business.
We have many Arizona Car Transport services to offer. Some of our services include:
Open Car Transport and Enclosed Auto Shipping
For your Arizona auto transport, you can choose the method of shipping that works best for you. While open offers the better price, enclosed provides added protection, usually used for exotic or classic cars.
Expedited Car Transport
If your Arizona auto shipping is urgent, we can provide you with Expedited auto transport. While it costs more, it ensures you will get your vehicle picked up as soon as possible.
Dealer Auto Shipping and Auction Car Transport
No matter if you are selling or buying a vehicle, we can help make it happen. We ship cars from dealerships and auctions to buyers. Our company works with many known dealers.
We have many other Arizona car shipping services to offer for any vehicle in any condition. Call us to get a free quote, as well as more info on our Arizona auto shipping. Our number is (520) 230-5200.