Dealer Car Transport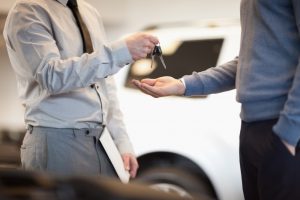 When we are looking for a new car, often we choose one from a dealership. It can be a dealership with used cars or a company dealership. Thanks to the internet, we do not have to go to every dealership to see what they can offer. We can check it on their website or other specialized websites.
And sometimes we find the perfect car but the problem is the dealership is in a different state. Should we forget about it then? No, there is another way to solve this problem, and it is Dealer Car Transport.
Dealer Car Transport with Tucson Car Transport
Tucson Car Transport works with many car dealers all over the United States. If you are buying a car in a different state and you need it to be shipped to your place, we will be happy to assist you! We will pick up your new vehicle from the dealer and ship it to you door-to-door. We can ship any kind of vehicle, including large-sized vehicles. With our auto shipping, you will have absolutely nothing to worry about because we take care of every detail of the car shipping process.
We are also always happy to work with car dealerships. If you have sold a car to a customer from out of state, Tucson Car Transport is always there to ship it. We can also ship several cars at the same time and arrange everything in the way that works for you and your clients.
Tucson Car Transport is an auto shipping company you can rely on with all your Tucson auto transport matters. You will also love the quote we will give you! To get it, fill out the form here on our website or call our office at your convenient time. We will be happy to transport for you!
Give us a call today at (520) 230-5200!