Snowbird Transport Services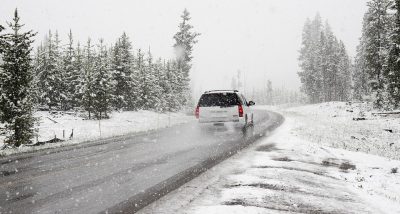 Who likes cold weather? Certainly, there are many people who enjoy snow and skiing and hot chocolate on a cold afternoon spent wrapped in a blanket. But how long does that last, right?

Many of us would be happy to escape cold winters and chase after the summer. And some people actually do. Being a 'snowbird' is a real lifestyle. Switching between locations as summer starts and ends is a skill that comes with experience.

And one of the things snowbirds deal with is moving their vehicles – or their house trailers. To make it easier, many of them use Snowbird Transport services some car shipping companies provide.
Snowbird Transport Services with Tucson Car Transport

At Tucson Car Transport we are always happy to help our snowbirds to move between their residences. We know how to make any type of relocation easier with our Tucson auto shipping services. Our Snowbird Transport services are available for any kind of vehicle. We can move your car to your summer residence. Or we can help you move your RV so you will not have to drive it all the long way. We also move all kinds of trailers, including all makes and models of house trailers. Shipping a luxury vehicle for the winter months? Protect it during transport with our luxury car shipping services.


Our whole wide specter of auto transport services is available for our Snowbird Transport services. You can choose among many of our car shipping services:


Open Car Shipping
Enclosed Car Transport
Exotic Auto Shipping
Trailer Transport
RV Transport
Truck Shipping
Motorcycle Transport
Expedited Auto Shipping
… And many other Tucson auto transport services available for our snowbirds!


Our rates are really affordable. Tucson Car Transport pricing is also really flexible. When we give you a quote, it can get lower! For instance, if you get a lower quote from another car carrier, just let us know and we will beat it!


Tucson Car Transport will be happy to help you with Snowbird Transport services! Just call us at (520) 230-5200 to get started!