Vehicle Shipping
Today using auto shipping services is very common. And people ship more than ordinary sedans. Trucks and motorcycles, boats and trailers, anything ships these days. No matter if you are relocating with a family or getting a car from an out of state dealership, or if your company needs to ship commercial vehicles, car movers make the process easy. It's a great way to save money and time. That is why vehicle shipping services are in great demand.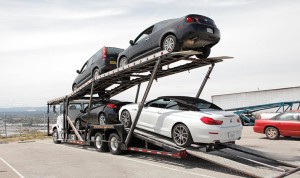 Vehicle Shipping with Tucson Car Transport
At Tucson Car Transport we are always glad to help our customers ship any vehicle in any condition. Our Tucson Auto Transport is always door-to-door, and we can ship your vehicle anywhere in the United States. We work with all kinds of vehicles.
Tucson Car Shipping
Contact Tucson Car Transport to ship your car safely and in a timely manner. You can choose between Open and Enclosed auto shipping to transport your car.
Tucson Boat Shipping
It is not a problem for us to ship even a boat! We have special tools for loading and unloading boats, and guarantee your boat remains safe in our care.
Tucson Motorcycle Transport
We have helped thousands of clients all over the country ship their motorcycles. We know how to take extra special care of expensive motorbikes, such as some Harley Davidson models.
Tucson Trailer Transport
With Tucson Car Transport you can also ship any kind of trailer. We can transport house trailers and solar trailers, cargo trailers and any other type of trailer.
Tucson Bus Transport
We can ship any personal or commercial vehicles, including buses. Our Tucson Bus Transport is reliable and affordable, just like all of our Tucson Vehicle Shipping services.
For any shipping service you need, call our agents at (520) 230-5200 to get the ball rolling!