Yuma Car Transport
Top rated Yuma Car Transport services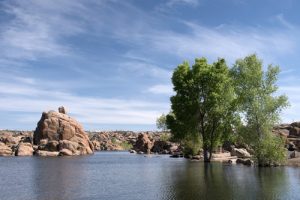 Yuma is a city located in the State of Arizona. It is a part of Yuma County and the county seat of it. It is situated in the southwest of the state. Over 93,000 residents live in the city of Yuma.
The city is prone to weather extremes. It is both the driest and the sunniest place in the county and the sunniest place in the world. The skies are always clear here and you can see the pilots training. It is also a popular place for snowbirds. Many retirees have made Yuma their winter residence as it's the best place to escape the winter cold.
Yuma Car Transport with Tucson Car Transport
Tucson Car Transport will be happy to be your partner in all kinds of auto transport matters. We offer the best quality car shipping services nationwide. We can ship any kind of vehicle. And for our clients' convenience, our auto shipping is always door-to-door! You can be sure that with Tucson Car Transport your car shipping experience will be as simple and stress-free as auto transport can be! Every single detail will be taken care of by our professional team who will arrange Yuma Auto Transport for you.
We will be happy to help you move to your winter residence and back with our Snowbird Transport services. Our auto shipping services are available for all kinds of vehicles in any condition.
See what we can offer for your car transport:
Enclosed Car Shipping
Door-to-door Car Shipping
Dealer Auto Transport
RV Transport
Heavy Hauling
Auction Car Shipping
Commercial Transport services
… And many other reliable car transport services!
Get the best auto shipping quotes from Tucson Car Transport. We will be happy to transport for you! Call us at (520) 230-5200.