Van Shipping
Vans are commonly used for both personal and commercial purposes. Mini-vans are great to have in a big family. Cargo vans are commonly used in business to transport various items, tools and cargo. Passenger vans are also used by many companies.  Step vans are used mainly for local deliveries. As there are different kinds of vans, when you need van shipping you need to make sure the company you would like to ship with can work with your kind of van. Always do research on auto transport companies before dealing with them. Make sure your van will be in safe hands!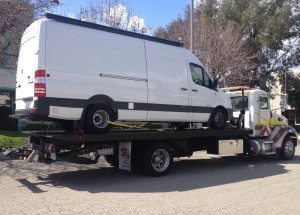 Van Shipping with Tucson Car Transport
Tucson Car Transport will be glad to help you with Tucson Van Shipping. Our Tucson Van Transport is available for all types of vans. All of our Tucson auto shipping services, including van shipping, are door-to-door. If you need to ship a van as soon as possible, we offer Expedited Auto Shipping services. It is a guarantee of the fastest pick-up for your van. Your Tucson Van Transport can also be a part of our Commercial Transport services. We have helped hundreds of companies move their commercial vehicles. We will arrange your Tucson Van Shipping in a way that works best for you.
If you are buying a van from a dealership or an auction from out of state, we can also help you. We will deliver it to your place, safely and for a great price!
Our Tucson van transport rates will also please you. We have some of the lowest prices among Tucson car carriers of our level. We provide special discounts and often lower our prices. Get a free quote from us today! Give Tucson Car Transport a call or simply request your free quote online here, on our website.