Car Carriers
Good Car Carriers and How to Find Them?
When you are looking to ship a vehicle, you need to find responsible car carriers who will move your vehicle from point A to point B safely and promptly. And while there are many auto haulers offering their services, only a few of them are truly reliable. So sometimes it can be confusing for a customer to choose who to trust their vehicle to. Especially, when it is their first time using auto shipping services. Luckily, there is always a great chance to find a trustworthy car transport company. You just need to know what to look for.
Signs of good Car Carriers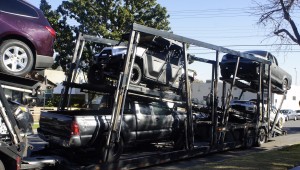 So, here are the things you should look for choosing the company who will do Tucson auto transport for you:
Years of Experience
Tucson auto shipping companies that have been around for a while know how the business works. The car shipping industry takes time to get to know. Only those who have had that time really can arrange flawless Tucson auto transport.
Great Reputation
See what kind of relationships a car shipping company has with the clients. Read car transport reviews about Tucson auto transport. It can say a lot about the quality of car shipping services one or another company provides. Reputable Tucson car transport companies have many clients and many of them surely have shared their opinions online.
Adequate Pricing
Of course, when you are shopping around for Tucson auto shipping, you want the best price. But remember, that all car carriers work in the same price range. It the price is too low or too high, it is never a good thing. Look for auto haulers with reasonable prices, and then choose the best option for you.
Tucson Car Transport will be happy to help you with shipping your car! Call us with any questions at (520) 230-5200, or to get a free quote!